Pesto Chicken Casserole
Ruben Garcia
0 reviews
A Mediterranean-inspired casserole of tender chicken, collards, kalamata olives and feta cheese all mixed with a creamy pesto sauce. Garlicky, briny, creamy, and comforting, this casserole is a symphony of flavor.
by
Ruben Garcia
Ruben has worked in restaurants all around NY for the past 10 years. He worked at Palm Too and Extra virgin in the past years and now works mainly as a freelance chef for clients all around NY. He specializes mainly in catering and brings top notch food to CookUnity.
View Chef profile

Why everybody loves this meal
Ingredients:
Avocado, Basil, Cashews, Chicken Thigh Boneless, Collards, Feta Cheese, Garlic, Ground Black Pepper, Heavy Cream, Kalamata Olives, Kosher Salt, Rennet, Salt, Unpasteurised Milk, Unsalted Butter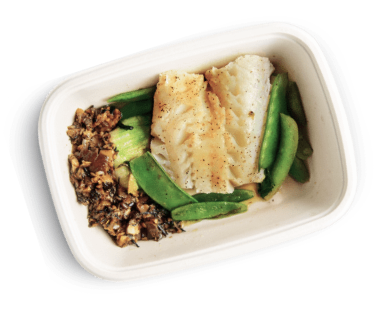 Heating Instructions
Chef preparation
Recommended for special occations.
1. Preheat to 350F
2. Remove sleeve and peel back film
3. Pour sauce on top
4. Heat up for 12 mins or until heated through
Quick preparation
Don't you worry is time is an isue we got you covered!
1. Remove sleeve and peel back film to vent
2. Pour sauce on top
3. Microwave for 2 mins

We're CookUnity, a chef collective.
We envision a world in which chefs are no longer bound by the economic and geographic limitations of the current restaurant model. One where culinary artists can reach beyond the neighborhood, and share their craft with millions of people.

How it works
Small batch meals crafted by top culinary talent. Delivered to your door each week.
01
Set your preferences
Let us know what you love to eat, then choose your meal plan –– from 4 to 16 meals per week.
02
Choose your meals
Our chefs are in constant creation mode. Every weekly menu boasts new craveable meals for you to order.
03
Heat and plate
Every meal comes with Chef heating instructions. Set the table, plate your meal, and savor the experience.
04
Repeat
Choose something new every week or stick with your staples. We'll be in the kitchen cooking up your next mouth-watering meal.

Ruben's Favorites
Signature meals by Ruben, prepared in small batches and available to order directly to your door.